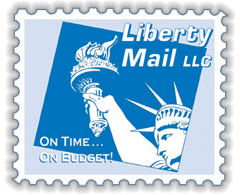 • Targeted Mailings
Send mail to potential customers, customize by name, address or any other criteria you would like to use.Or we can Maintain your inhouse list.
• Tight Timelines
Our production staff offer efficiency allowing a quick turn around time.

ASK ABOUT OUR 24 HOUR TURN AROUND
• Personalized Mailings
Software and hardware to sort, personalize, barcode and manage your variable data.
• Quality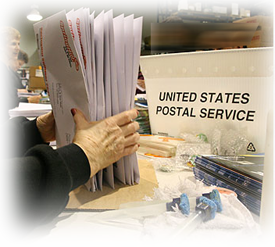 • Expertise
Experienced in printing and mailing requirements
• Value
We lower your postage costs through barcoding, sorting and automation. Our number one goal is to provide you, the highest in customer service.
.
©2009. LIBERTY MAIL. ALL RIGHTS RESERVED.